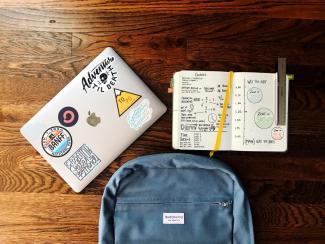 For those of you with students attending college in the family, October 1st was the first day for filing the well-loved FAFSA form. (For those of you without students, those initials stand for Free Application for Federal Student Aid). We are members of an organization called the Financial Experts Network and a recent continuing education program has been condensed to 10 (somewhat dry) minutes of highlights we'd like to share. Here's a link to the presentation on You Tube.
The FAFSA has nearly 400 questions and there are many services offering assistance in completing the form. A couple more links that you might find useful are Saving for College (there are ads for student loans scattered throughout the article) and a one-pager from the NASFAA with suggestions of items you'll need before you start on the form.
Hopefully these resources will help you as you begin.